About Marigold Row
Since 2007, Marigold Row has been your direct source for curated, limited edition fine textiles, all near San Francisco, USA. Our discerning clientele seeks unique collector's pieces with enduring charm. Our product lines blend the artistry of artisans in quaint villages with the innovation of renowned designers from India's bustling cities. Just as celebrations infuse life with joy and love, the iconic marigold flower graces every Indian festivity. At Marigold Row, we honor craftspeople and their traditions by delivering their highest-quality creations to you.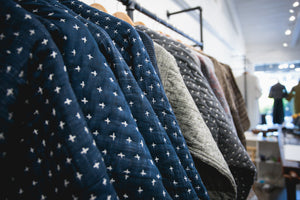 Meet Anita
I'm Anita Mehta, the proud owner and founder of Marigold Row. While I originally hail from New Delhi, India, I've called California my home for over three decades. My unwavering passion for exquisitely crafted textiles has guided me on this remarkable journey.
If you have been diagnosed with cancer or alopecia and are currently undergoing chemotherapy or have completed your treatment, we are here to support you. We'd like to offer you a $25 coupon that you can use towards the purchase of any scarf available on our website. Please feel free to reach out to us via email at marigoldrow@gmail.com to receive the coupon code.